Outstanding recycling service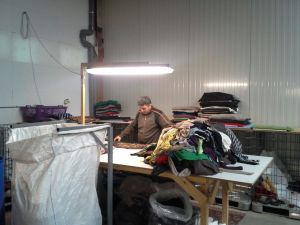 Recycling of used textile
DALIA TEXTIL receives daily new shipments of used textiles.
The textile containers are sorted by type of clothing and usability.
The strict selection ensures an excellent quality.
The used clothing is sorted into 3 grades for export to the different markets.
The combination of professional grading of used textiles and an excellent recycling department makes us the ideal partner in the treatment of used clothing.